Main content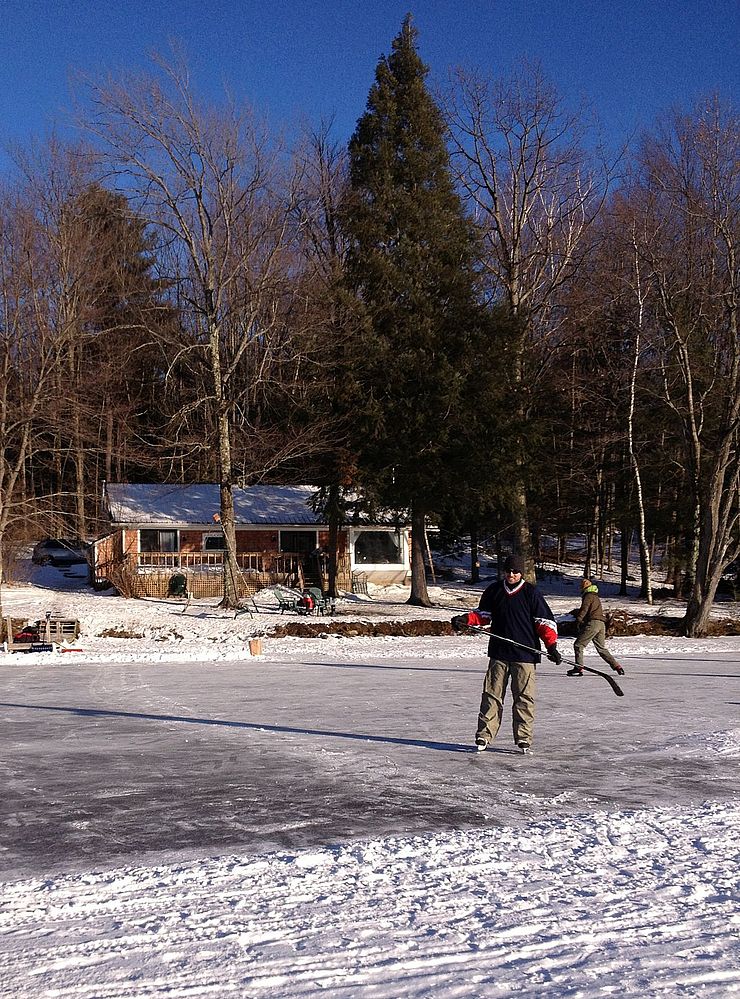 Winter is a great time to visit the lake. When the lake freezes, people are out on the lake skating, skiing, ice fishing, riding snowmobiles, and enjoying the beauty of the winter landscape. However, winter is also a time when extra precautions need to be taken to insure safely enjoying the lake. There's an inherent risk walking on frozen water, but risks can be minimized with a little knowledge and common sense.
Ice safety tips from Vermont Department of Fish & Wildlife:
As a general guideline, 3½ to 4 inches of clear ice is required to walk on and 8 inches for a snowmobile or ATV. Double the thickness if the ice is white or opaque and not consistently clear throughout.
Ice never freezes uniformly, so frequently test ice thickness and solidness with a spud bar or auger as you walk out on the ice.
Ice that has formed over flowing water, springs, pressure cracks, old ice holes or around the mouths of rivers and streams can be weaker than surrounding ice. It's a good idea to stay away from these areas.
Carrying a set of ice picks and a compass for snowy or whiteout conditions is strongly recommended.
Let someone know where you will be on the ice, your access point and when you plan on returning home.
Bring your cell phone, placing it in a freezer bag to keep it dry.
Winter means cold temperatures that can keep you indoors and cause a serious case of cabin fever. Ice fishing is a fun and inexpensive way to get outdoors and beat the winter doldrums. Vermont offers a Free Fishing Day in January, when anyone may go fishing in Vermont without a fishing license. Access to the lake for ice fishing is from the public fishing access. ATVs and snowmobiles used solely for the purpose of ice fishing may use the public fishing access.