Main content
The Lake Iroquois Association (LIA) was founded in 2007 to enhance the water quality of Lake Iroquois and to protect the health of the surrounding ecosystem. The LIA is an all volunteer membership organization, governed by an elected board of directors. The LIA does much work around the lake including managing the greeter program and boat wash station, overseeing various projects to reduce phosphorus and sediment runoff into the lake, working on controlling the infestation of Eurasian watermilfoil and preventing other invasives from entering the lake, and outreach to all lake users and lake property owners to provide information and education on best practices for maintaining the health of the lake and surrounding ecosystem. Our work is funded through a combination of membership dues, grants, allocations from the surrounding towns, and private donations. Most of all, this work and the health of this special natural resource relies on the numerous hours and very hard work of many volunteers. If you would like to know how you can help, please contact us.
The Lake Iroquois Association is an IRS 501(c)(3) non-profit organization. All donations are deductible to the fullest extent of the law.
Lake Iroquois Association Board of Directors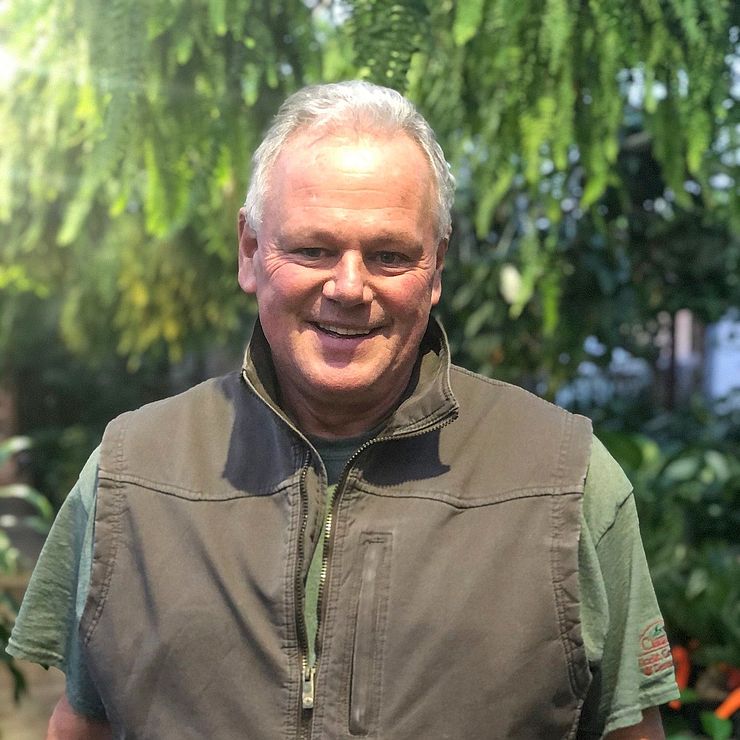 Chris has spent each summer for over 60 years with his family on Lake Iroquois. A farmer and horticulturalist by trade, Chris was raised on the family dairy farm in Richmond. After attending college at Vermont Technical College, Chris joined Claussen's Greenhouses in Colchester in 1978 and became co-owner over four decades ago. Chris has enjoyed spending countless hours on Lake Iroquois boating, water skiing, knee boarding, skating, sailing and enjoying raising his lovely three children on the lake. Chris's parents Ransom and Gloria purchased land on Lake Iroquois in 1957 and built a small cottage which today is owned by Chris's brother. Chris's hobbies include watching his beautiful grandchildren enjoy the lake, along with gardening, skiing, snowshoeing, and travelling.
Board Service: elected: 2016; President: 2017-2021; Vice-President: 2021 – 2023; President: 2023 –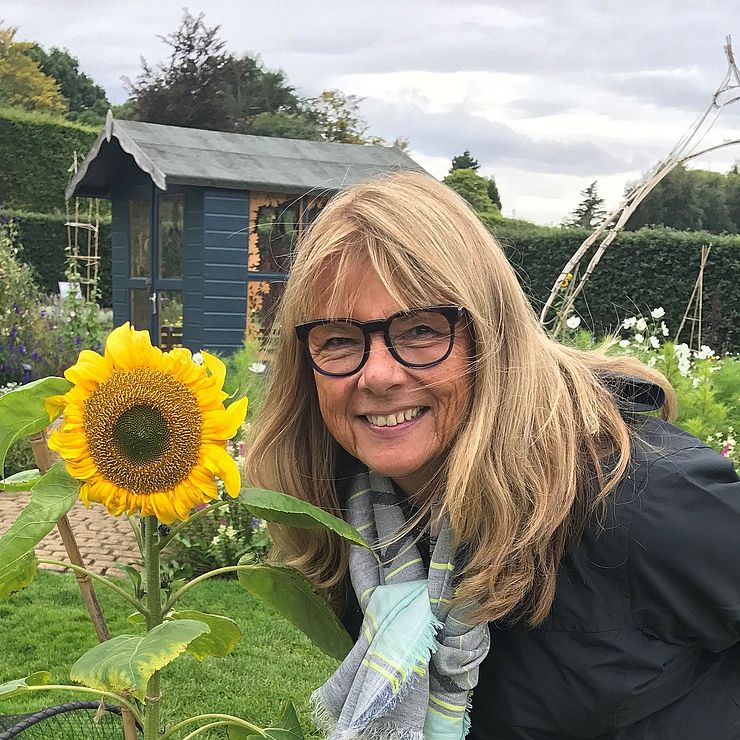 Jane Clifford, Vice-President
Jane and her husband Eric own and operate Clifford Farm LLC, an eighth-generation dairy farm in Starksboro, Vermont. Jane serves as comptroller for Clifford Farm LLC, overseeing the financials, and employee benefits. Jane earned a degree in Elementary Education from the University of Vermont and worked in schools for 10 years. Since her teaching career, Jane has taken a very active role in the community, focusing on outreach and education pertaining to agriculture. Jane is also, owner of ejc consulting, a legislative concierge service, that provides information, education, and communication services for businesses and nonprofits to navigate the legislative process. Jane has held leadership roles within organizations and boards such as Chair of the ECHO Lake Aquarium and Science Center Board, a director and then President of the Board for the Champlain Valley Exposition, Vermont Farm to Plate, Vermont Livestock Cares Advisory Council, Vermont Milk Commission and the New England Family Dairy Farmers Cooperative. Jane and Eric have owned their camp on Lake Iroquois since 2001 and enjoy sharing their bit of paradise with family and friends
Board Service: elected: 2018; Secretary: 2022 – 2023; Vice-President: 2023 –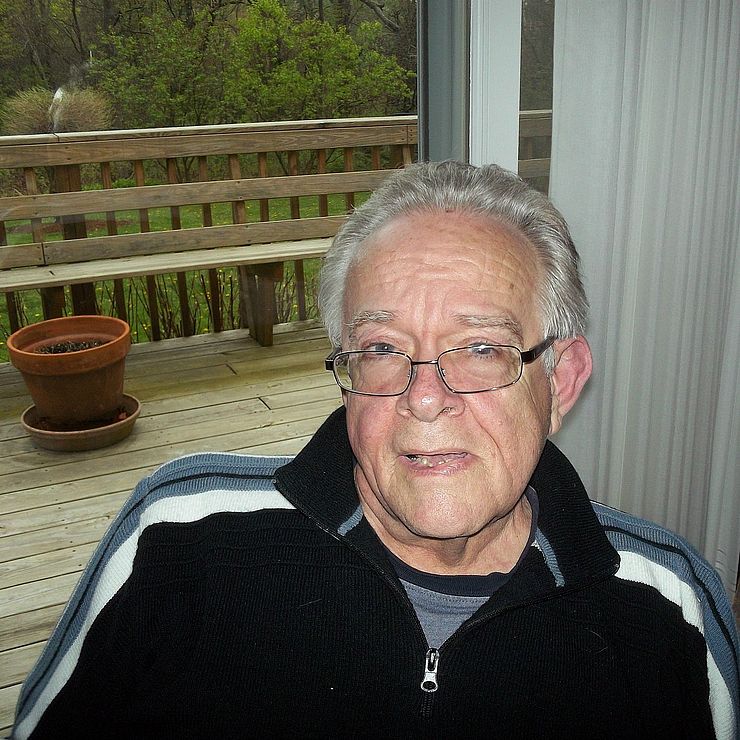 Roger has spent the summers on Lake Iroquois at the "Casa Mia" property which he purchased in 1992. His winter home is in Sunderland, Vermont. Roger is a Certified Public Accountant. Prior to retirement in 2004, he owned and operated an accounting practice in Manchester, Vermont for 35 years. Roger served in the US Army from 1963-66 (stationed in Korea and Providence, RI). He is a Vietnam veteran. He holds a BS in Industrial Administration (1964) from the University of Connecticut and an MS in Business Education (1969) from Central Connecticut State University. His passions are gardening and home renovations.
Board Service: Founding board member, elected 2007; Treasurer: 2017 -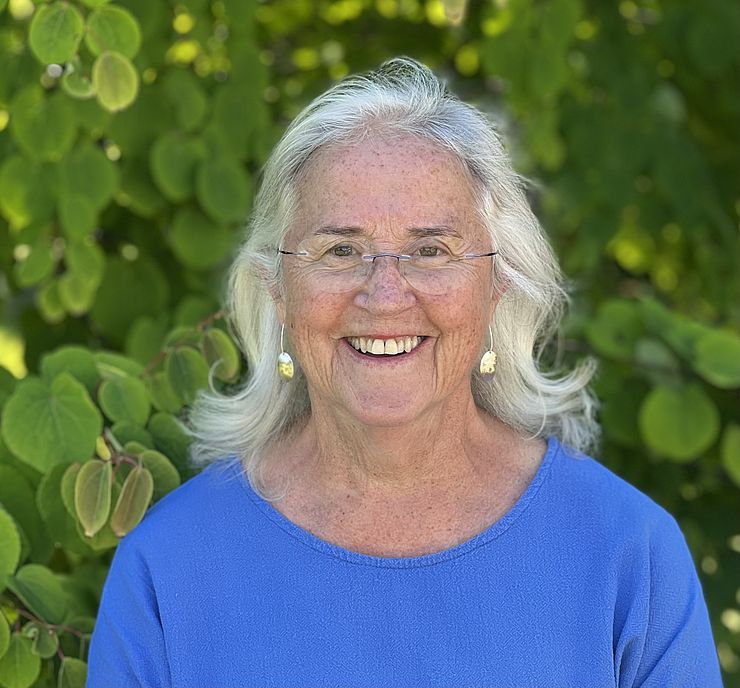 Karen Villanti, Secretary
Karen is a native Vermonter and a relative newcomer to Lake Iroquois. She bought a camp on Beebe Lane in 2019. She has a BS and Master's in Education from UVM and is a retired Literacy Teacher who taught at the Elementary level in South Burlington. Karen is a Master Gardener and currently serves as Secretary of the Burlington Garden Club. She is a mentor through Connecting Youth Mentoring in the Champlain Valley School District. She enjoys camp get togethers with extended family and friends including her two grandchildren who love the lake too.
Board Service: elected 2022; Secretary: 2023 –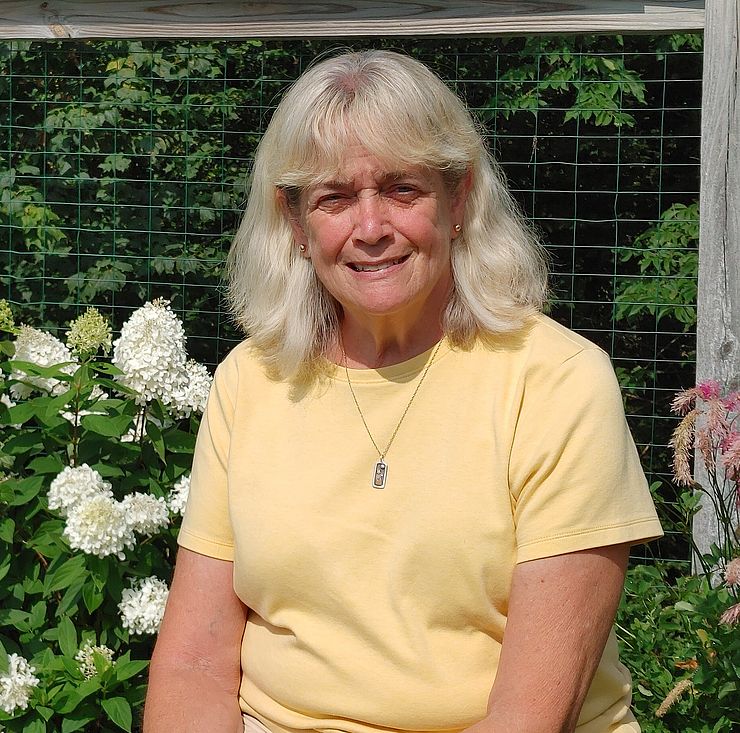 Sarah's love of lake life goes back to her childhood when she spent time at the family cottage her grandfather built on Lake Morey in Fairlee, Vermont. Sarah has been coming to Lake Iroquois for over thirty years now. She has three boys who have grown up on the lake and have inherited her fondness for the lake and for keeping it healthy. She is recently retired, after forty years in the medical field as office manager, patient care coordinator, and bookkeeper for a busy dental practice in Manchester, Vermont. While not involved directly, Sarah has kept abreast of the LIA's work and dedication since its inception through her brother Roger Jones, and now feels she has the time to be a useful member. Sarah lives in Arlington, Vermont, with her husband David who is also very interested in preserving the natural beauty of the lake. Hobbies include quilting and gardening, and of course spending as much time as possible at the lake with family and friends!
Board service: Elected: 2023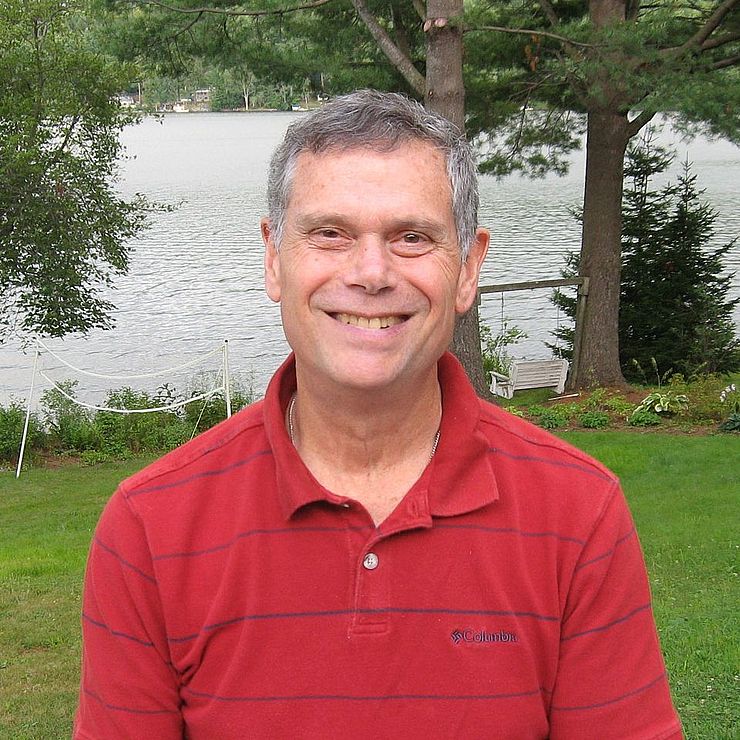 Roger and his wife Judy, have owned their camp on Lake Iroquois (Beebe Lane) since 1975. Though he was born and raised in Massachusetts, and she in New York state, they have lived in Vermont since the mid-1960s. Roger has his MS degree in Computer Science and is retired (having spent his entire career in that field). He served on the founding board of directors for the Lake Iroquois Association (2007), served as its first president, and has served on that board since then. He has served on the board of the Federation of Vermont Lakes and Ponds and currently serves as an auxiliary member of that board. He also was a founding board member for the Make-A-Wish Foundation of Vermont (1989), served on that board (having been president and wish granter) until 2005, and served on several national Make-A-Wish Foundation of America committees. He served for 30 years in the Vermont Air National Guard, including commander of the F-16 Maintenance Squadron during Desert Storm, retiring as a full colonel in 1996. He is a freemason and has served as the state's Grand Master. Roger plays the baritone horn with the Williston Town Band. Other interests include kayaking, walking (was a runner and marathoner), writing and puzzles (paper and jigsaw). Roger and Judy are the proud parents of two adult daughters and enjoy visiting and playing with two young granddaughters.
Board Service: elected: 2007; Founding President, 2007-2011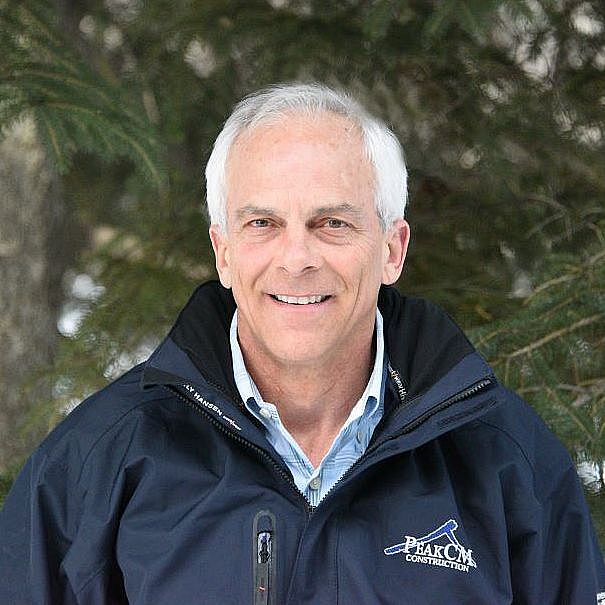 Jeff holds a BS in Civil Engineering from UVM (1976) and is a licensed Professional Engineer. He has worked in construction, building commercial projects in VT, NH, and Northern NY for the last 38 years. His construction career has included estimating and managing projects with Pizzagalli Construction for 22 years, DEW Construction as a Partner for 16 years, and he is now working for his son at PeakCM Construction. Jeff has lived year round on Lake Iroquois with his wife, Jean, since 2003. They enjoy water skiing, stand up paddle boarding, sailing, biking, running, snow skiing, and CrossFit.
Board Service: elected: 2014; Vice President: 2017-2021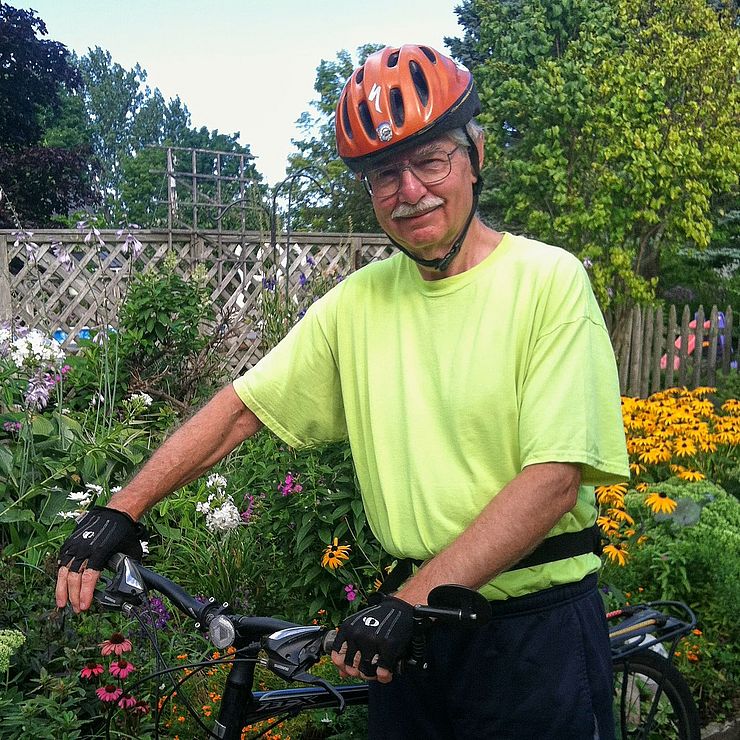 Bob has spent summers on Lake Iroquois with his family for over 36 years. Lake Iroquois is a much different lake now with the milfoil invasion. Bob is committed to help bring the lake back to a healthy state. A graduate of UVM, Bob's careers included Systems Analysis, Project Management, and Energy Efficiency Consultancy. Bob enjoys s'mores with the grands, kayaking, cycling, and jokes (one for every occasion).
Board Service: elected: 2014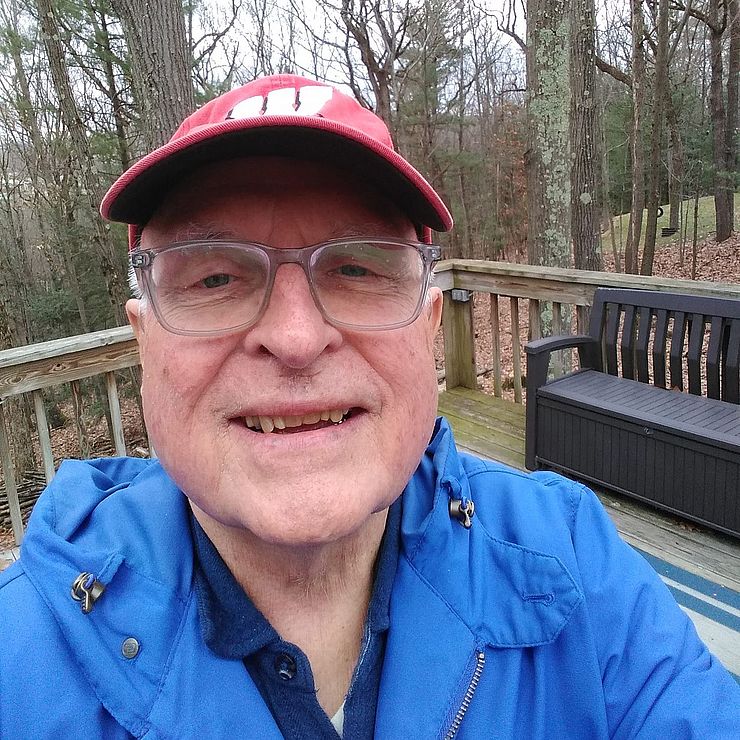 David and Susan have owned their camp since 1977. Besides the usual lake-side activities, the camp provided a quiet refuge for writing for two textbooks and several technical articles on organic chemistry over the years. Now emeritus professor of chemistry at Goucher College, Dave served as a visiting professor of organic chemistry for forty summers at UVM (Ph.D. 1968) while in residence at Lake Iroquois. He serves the LIA board with his continued interest in chemical issues associated with Lake Iroquois's water quality. David has played trumpet in the Williston Town Band since 1978. David and Susan enjoy regular walks around the lake when they are not hosting their two daughters and grandchildren. Otherwise family water sports and camp maintenance occupy most of the daylight hours.
Board Service: elected: 2017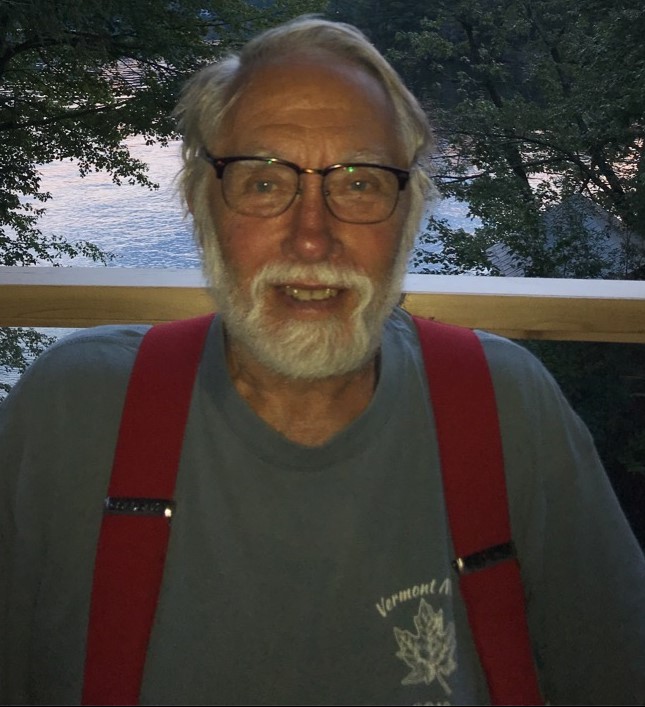 Jack Linn has been a resident of Richmond, Vt., since 1978 with his wife and two sons. They have been enjoying Lake Iroquois for these forty years, first by visiting numerous friends' camps on the lake, and then with their own camp in 1999. In 2018 they removed the old structure and are building a three season camp. Prior to moving to Vermont Jack has spent time in Alaska, Colorado, Labrador, Italy, and Chicago and just about every place in between. Jack and Audrey travel the small dirt roads of Europe and USA on their motorcycles. They look forward to ageing in place on Lake Iroquois with family and friends.
Board Service: elected 2019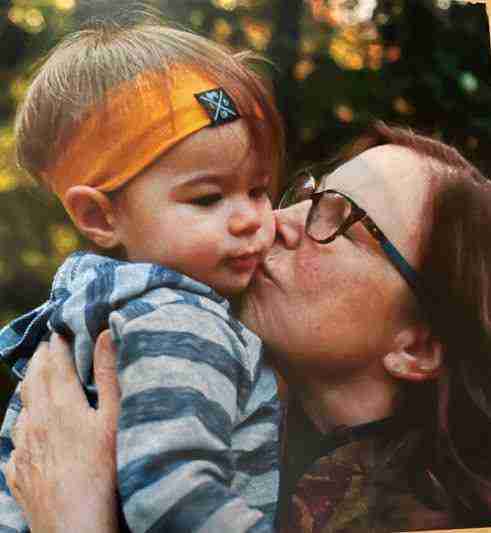 Suzanne moved to Hinesburg in 2018 after her daughter Sarah, UVM grad and resident of South Burlington said, "You have to see Lake Iroquois!" The birth of grandchildren cinched the deal and she relocated from St Louis, Missouri. Many trips to the Lake Iroquois beach and around the lake in her canoe fueled a passion to preserve the natural beauty not only for her grandchildren, but for generations to come.
An early pioneer in network/cyber security, Suzanne co-founded two companies to research and develop products/services to pro-actively stop cyber-attacks. An environmentalist from way back (60s and 70s!), she first studied biology and environmental science in college, but then moved to communications and computers. On the National Association of Women Business Owners board, she served as a regional public policy chair, making presentations to legislators at both the state and federal levels. All that background enabled the establishment of her company's cyber research lab, and the writing and securing of many grants for funding. She hopes to use that experience to build on the funding the board has already accessed for the environmental preservation of Lake Iroquois.
Board Service: elected 2021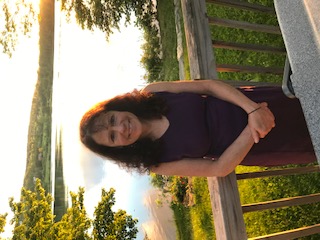 Marian and her husband, Peter, are Williston residents since 2009 and live on Lake Iroquois year round. Marian has a BS in Plant and Soil Science from UVM and a Masters degree in Education from Saint Michael's College. She retired as a kindergarten teacher after 20 years at Richmond Elementary School. Marian is a beginning birder and very interested in helping to keep Lake Iroquois healthy for everyone to enjoy.
Board Service: elected 2012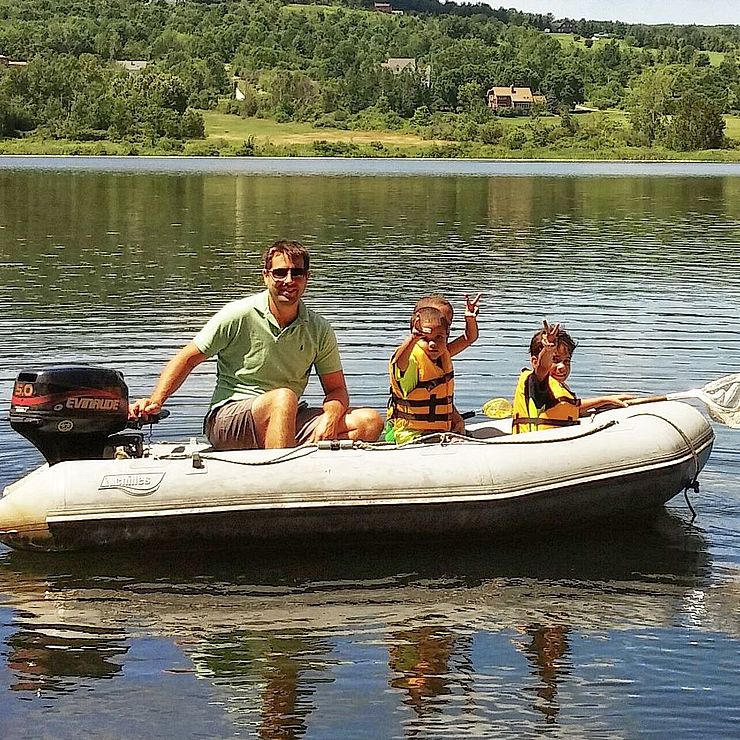 Ernie is a UVM alum, owner of Rossi & Riina Real Estate in Williston, and loves lake life. He's helped many families purchase and sell along our shores over the years and loves the excitement lake living brings to everyone. His wife Chelsea grew up enjoying Lake Iroquois at her grandmother's camp which her grandfather built in the mid '50s. The two of them along with their son Enzo, daughter Isla, and dog Olive are year round residents. During the summer months you'll find them paddle boarding, swimming, sailing, boating, fishing and more. Ernie joined the LIA Board in 2017 after helping with various projects over the years. With a focus on milfoil control, he's dedicated to maintaining water quality for generations to come.
Board Service: elected 2017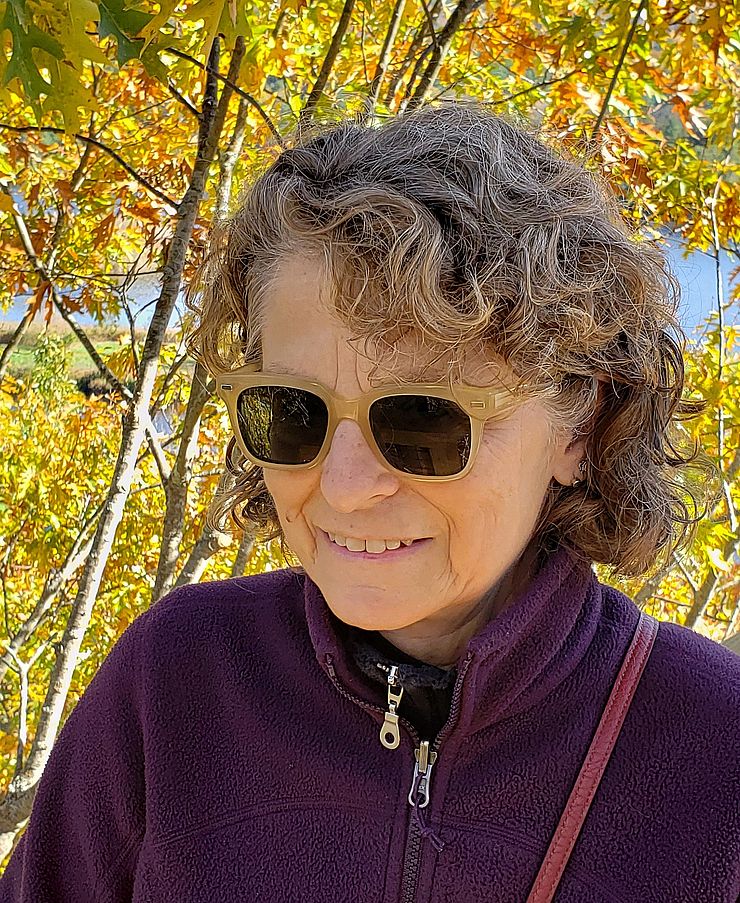 Pat and her husband Bob Kenny have owned their house on Lake Iroquois since 2010. They now live there full-time. Pat holds BA and MS degrees from the Catholic University of America and has been an administrator and faculty member at several colleges and universities in Pennsylvania and Vermont. She has taught courses in information science, communications, writing, and the First Amendment. Pat has been involved with the Lake Iroquois Association since 2011. She served as the LIA president from 2014-2017 and as board secretary from 2018-2022. She is currently the president of the Federation of Vermont Lakes and Ponds (FOVLAP). Over the years, Pat has published academic articles, edited newsletters, written several blogs, and created and maintained websites. Pat loves xcountry skiing, kayaking, swimming, and hiking around Lake Iroquois.
Board Service: elected: 2011; President: 2014-17 Secretary: 2018 – 2022
NOTE: Directors serve for a term of three years, re-electable to additional terms (no maximum). Officers serve one-year terms, re-electable to a maximum of three years in the same office.